USO 2016 Update #14 - For Love of the Dance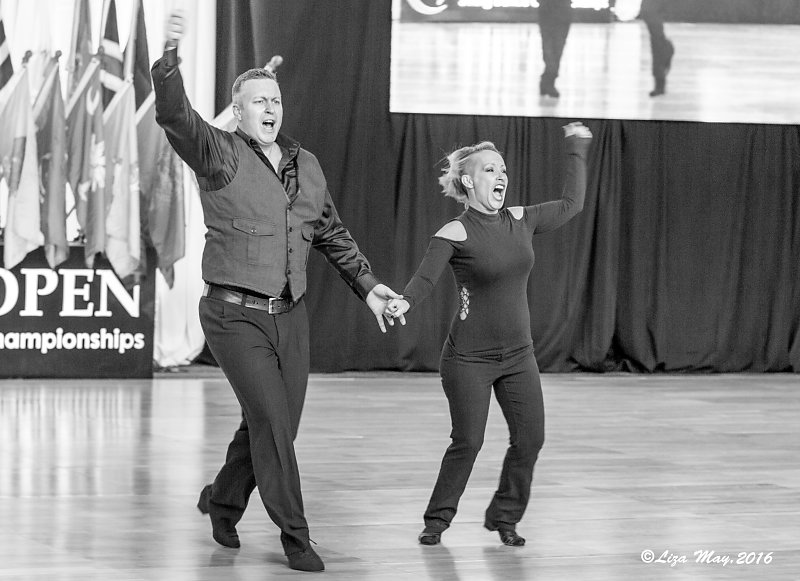 Yes! The first US Open Congress was filmed!
And no, DVD's are not for sale.
Ya hadda be here!
I myself have received a flood of emails asking for the DVD, I can only imagine how many requests Phil, Benji, and the rest of the staff are getting.
But it's simply too much, too big a thing, to encapsulate in a video. Not to mention confidentiality, and the sensitive nature of the topics discussed.
The Congress is a different animal. This will be the policy regarding Congress DVD's for next year, too.
So, friends, if you care about West Coast Swing as an art form, as a competitive sport, as a community - then, believe me, you want to be part of the Congress next year!
Because next year will be HUGE. Not only in attendance (which will be limited because of room size.) But in importance. The decision to hold this year's first Congress was made late and barely advertised. The staff was pulled together and agreed to basically donate three days and nights of their time to make this happen - all very last minute, very raw, very creative, and so very exciting - like the first labor contractions when a new baby is about to be born.
I love Benji's describing this first year's Congress as "primitive."
His intent for next year is to hash out a "Constitution" of sorts.
This is thrilling, something so many people have wanted for so many years. And finally the time is right! West Coast Swing is mature enough, and large enough - that it's time for a re-evaluation and "overhaul" of our policies, standards, organizational structure, re-formulation of our goals, the crafting of codes of ethics and etiquette, contractual obligations and social/cultural expectations of our pros, licensing/accreditation, judging, the development of written materials, ESPN, the use of social media, the pivotal role of Showcase, the development of our "feeding systems." The moment is finally right, and someone, Benji, has stepped up to make this happen.
By the way.
I always forget that because we are so bombarded by attempts to get our money, my enthusiasm might look like I'm trying to sell something in order to make somebody a buck.
So, as gross as it feels to even have to say this:
I am just a paying customer in the West Coast world. With the exception of our pros, event directors, and the small number of vendors and service providers, the rest of us are paying customers and I am just one of those. I know I can be very over-the-top enthusiastic - my kids consider it a personality flaw. But I am not trying to sell anything here. I'm not working for the event, not the Open or any other event, ever. I just have a big mouth and I LOVE West Coast Swing. I donate my time and effort because it's fun - AND - I am not alone! Not by a long shot! There are SO many people who love this dance and this community, who do, and give, and have been supporting this community and the dancers in it, for YEARS. Mostly unrecognized, behind the scenes, just because they want to.
Just for the love of our dance.
Anyway. Had to say that in case it might appear as though I'm trying to sell you on attending next year's Congress for any other reason than that YOU DON'T WANT TO MISS IT! BECAUSE IT WILL BE FANTASTIC! I PROMISE!
Like weddings, births, and funerals, the Open can put you in a philosophical mood.
But the Open ... followed by the Congress ...