Liberty 2015 Update 3 - DANCING UP!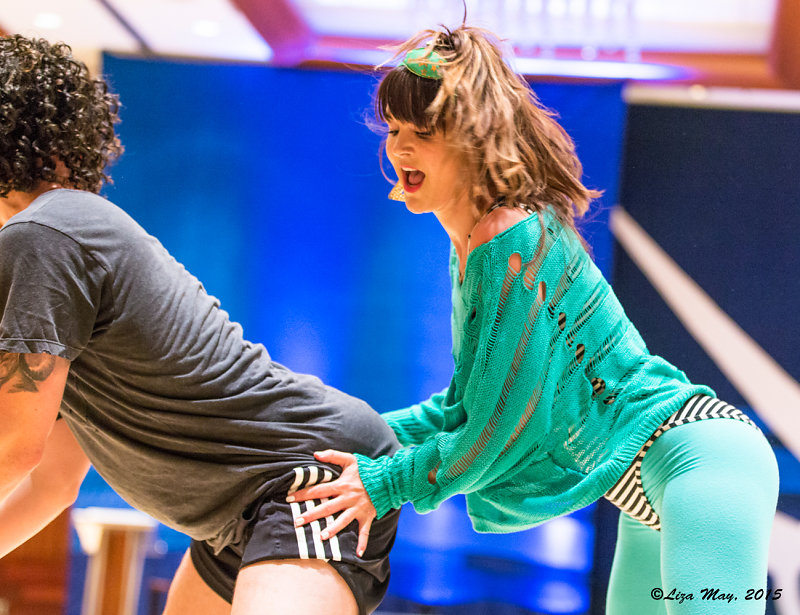 890 people just danced in Jack and Jills!
Robert says this might be THE largest Jack and Jill he has ever run in a day. Ever.
Fantastic!
Shows you how many people, how very much, wanted to dance up, in a higher Jack and Jill division than their wsdc points would allow.
Just as an example, here are the 39 leaders! and 39 followers! who danced in Allstar prelims:
Shay Patel
Tomas Falletta
Roberto Corcoran
Ludovic Franc
Aidan Keith Hynes
Romero Royster
SAmir Zutshi
Jesse Lopez
DEmrey Leyva
Ian O'Gorman
Philippe Berne
Genieboy Collins
Jake Hanning
Matthew Smith
Stephane Roy
Sean Ryan
Andrew Shellard
keith Little
Byron Bellow
Michael Caringer
JB Brodie
Myat Myunt
Brian Sforzo
Keith Stremmel
Mike Konkel
Ajay Ranipeta
Julien Bec
Dave Goldenberg
Steve Wilder
Matt Richey
Jay Tsai
Dave Damon
Christopher Muise
Niko Salgado
Kumar Ningashetty
Akil Boatwright
Glen Acheampong
James H
Sean Gao
Cynthia Grosbois
Sandrine Tarea
Ksenia Nomberg
Lara Deni
Kay Newhouse

Heather Fronczak
Jennifer Ferreira
Abby Stone
Kirsten Obermiller
Hailee Lopez
Lia Brown
Flore Merlier
Jennifer Edwards
Jackie Joyner
JesAnn Nail
Dori Eden
Alexis Garrish
Dana Simonetti
Abi Leggette
Catherine Cogut
Anyssa Olivares
Sashca Newberg
Monica Garcia
Alexis Pero
Sheli Schroeder

Dawn Sgarlata
Katia Avlasevich
Bonnie Subey
Helen Tocco
Chrissy Bridgeman
Alyssa Gillespie
Erica Smith
Mariel Manzone
Caroline Reilhac
Bernadette Sy
Eveleen Sung
Nicole Szulc
Yuna Davtyan
Taylor Morton
Ann Marie McDonald
And here's who made Allstar Finals:
Roberto

Samir
Jesse
Jake
Matthew Smith
Byron
Michael Caringer
JB
Julien
Steve Wilder
Matt Richey
Niko
Akil
Glen
Sean Gao
Ksenia

Heather

Abby Stone
Hailee

Lia
Jackie
JesAnn
Alexis
Anyssa
Monica
Bonnie
Sheli
Alyssa
Erica
Yuna

AUGHGHGH running back down to ballroom for PRO AM ROUTINES!

Then TEAMS!

JUNIORS!

And ... CLASSIC!


Watch the LiveStream! Here.

AWARDS - ALL AWARDS - WILL BE ANNOUNCED TONIGHT AFTER COMPS!