HST 2015 Update #7 - How Can We Dance?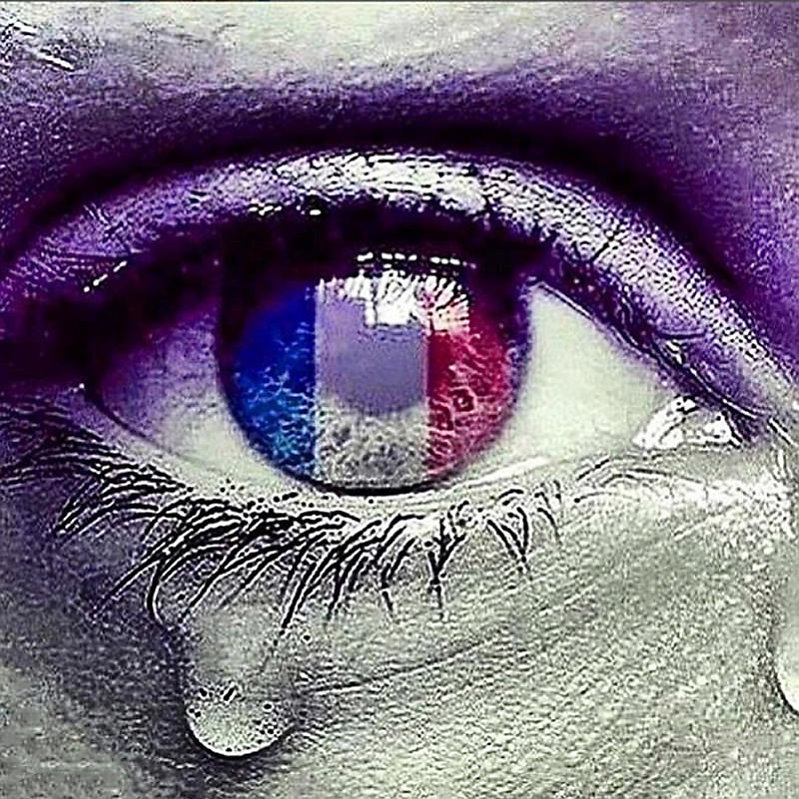 This morning, in the hours before dawn, gunfire and sirens in a suburban neighborhood of Paris. An elite police unit raided an apartment, broke down the door to a church. A woman in a suicide vest blew herself up. Five police officers and a passerby on the street are wounded. Seven more have been arrested, a massive manhunt continues, and President Hollande has declared a state of war.
It feels odd to be writing about Halloween SwingThing -- to be writing about any dancing at all -- with this as the backdrop.
I write for future readers as much as for those of us dancing today. I write in a futile attempt to record every moment of wonder, brilliance, grace, laughter, poignancy, inspiration, celebration, beauty.
I can never believe how lucky I am to have stumbled onto west coast swing. Of all the dances in the world, this. Not tango or ballet; not any of the music communities I could have gone off into, or science communities, or politics, or other paths I might have followed.
Instead, just by chance, I stumbled upon west coast swing.

By whatever guiding hand, I was led 30 years ago into this community. And without meaning to or even realizing it was happening, I made this place my home.
I remain, today, just as astounded as I was the night I noticed two dancers in the back of a bar doing a strangely beautiful version of what appeared to be swing.
I am just as spellbound today as then. More, even, because I've had 30 years of "those" dances, those moments, those stories. The years go by and I am ever more amazed at the sheer random luck that I just happened to have been given the gift of this dance, these people, this continuing richness of beauty and laughter.
So I write and take pictures. In an almost feverish way, trying to capture every sound, every color and movement, before it flies away. Like trying to pluck a bird from the sky, or hold onto the wind. Trying to record for my children's children, and for future generations of dancers, the joy and goodness that we share.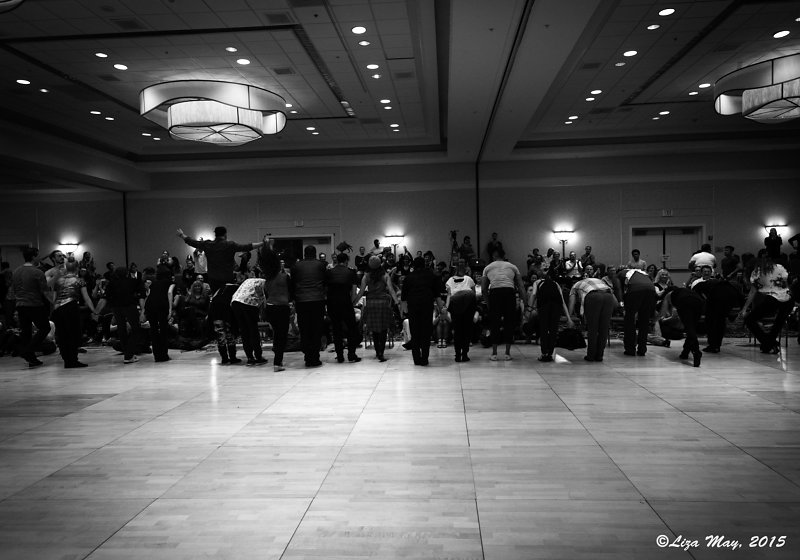 You could say that all art is an act of love. Dance maybe more than any other art form because it is so ancient -- from before the time of language -- so deeply embedded in our muscle fiber -- that it seems to emanate directly from the soul. Dance is our memory, our most primal expression, celebration, of what it is to be human.
So ... we dance.
Our world is on fire, and we dance.

The music starts and we take someone's hand.

And we dance -- for joy, for comfort, and for communion.
We dance not because are hearts are not broken. Not because we're unaware that we're in danger. Not because we're not angry. Or scared.
We dance because we can.

And we will keep dancing.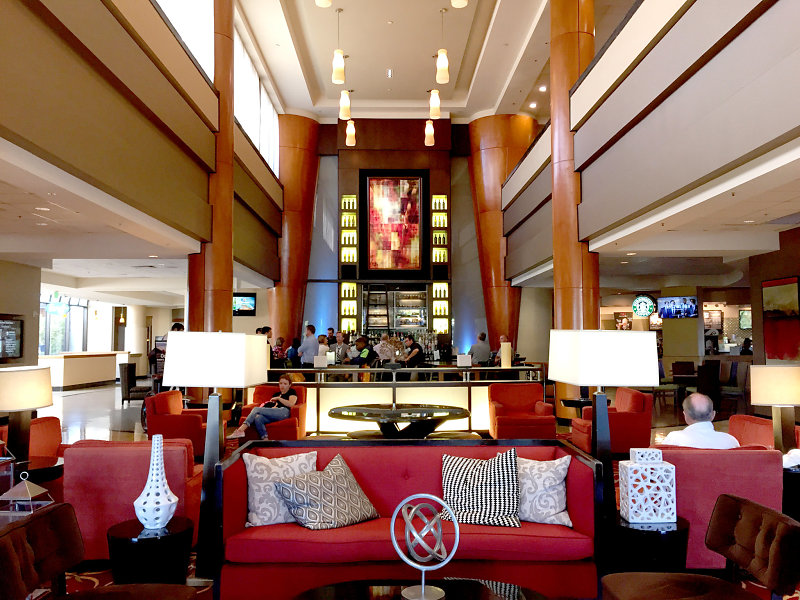 I want to say a few final words about this year's Halloween SwingThing before we say goodbye and thank you.
I wanted to mention the beautiful new Marriott that is the new home for HST. It's gorgeous.
More importantly, the hotel staff seem to really want us there, and determined to give every guest a stellar experience. Front desk staff, restaurants and bars, security (who went way out of their way to give us a fantastic night of Trick or Treating in their halls and rooms,) housekeeping - every employee of this hotel seemed to know our needs and want to make sure we were having a blast. It's worth noting that this is often not the experience at dance events in hotels around the world so their good care of us has not been taken for granted. These guys are the kind of hotel staff you wish for at every dance event.
Outside there's a giant chessboard, fire pits and cabanas, a Zen garden, a Serenity garden, gazebos, a lighted pool for nighttime swims.
And a great ballroom which, Tatiana says, can be made even bigger to accommodate what will surely be much larger numbers next year.
Next year they're rennovating - making the beautiful lobby even glitzier, and re-doing all 500 guest rooms on 17 floors.
I wanted also to mention the music at HST because WOW. Fantastic music, all weekend long, for comps, late night, and parties.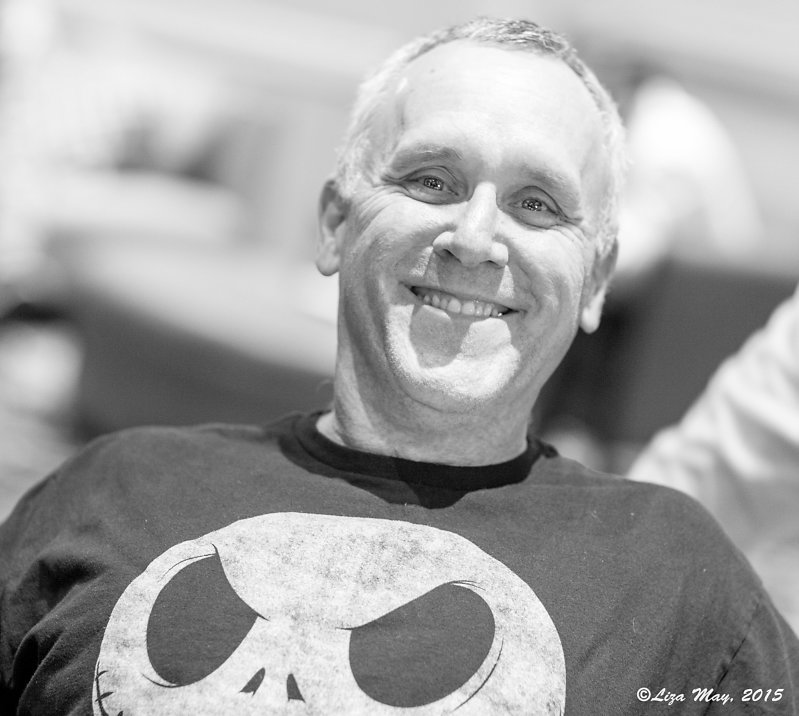 Huge kudos to Jack Smith, Louis, Victor, and Larisa. At one point I had my camera bag on my shoulder, 20 minutes to get up to my room and back down again, standing there sheepishly needing to leave but unable because I had to hear this great song, and then the next; promising myself I'd get out of there now and immediately breaking the promise when the next song came on.
Victor (who emceed parts of the weekend - Victor is comfortable, funny, kind, and commanding on the mic - loving his emceeing this past year) made a comment on Sunday about Louis' expertise in beat-mixing and looping a song for a jam-style heat - accomplishing this without it being noticeable or abrupt - to give all dancers an equal chance at breaks, rhythm changes, and mood. So hard to do, and big thank yous to Victor for pointing this out.
Louis is a community treasure.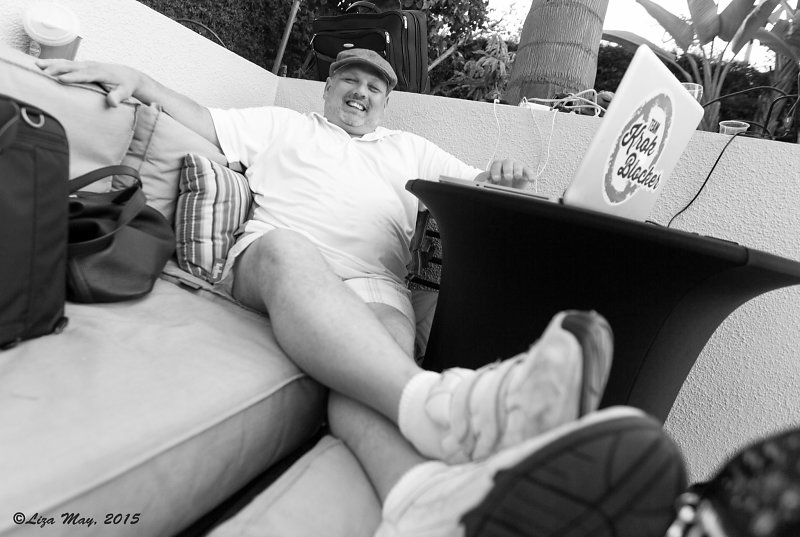 You should have heard his music during Friday's pool party! The funnest, funniest, hoppingest, hottest party music ever - reggae, kizumba, 80's songs - Pat Benatar, Supertramp, Send Me An Angel, O.P.P., Everyday People - and LOTS of Pitbull. What an atmosphere!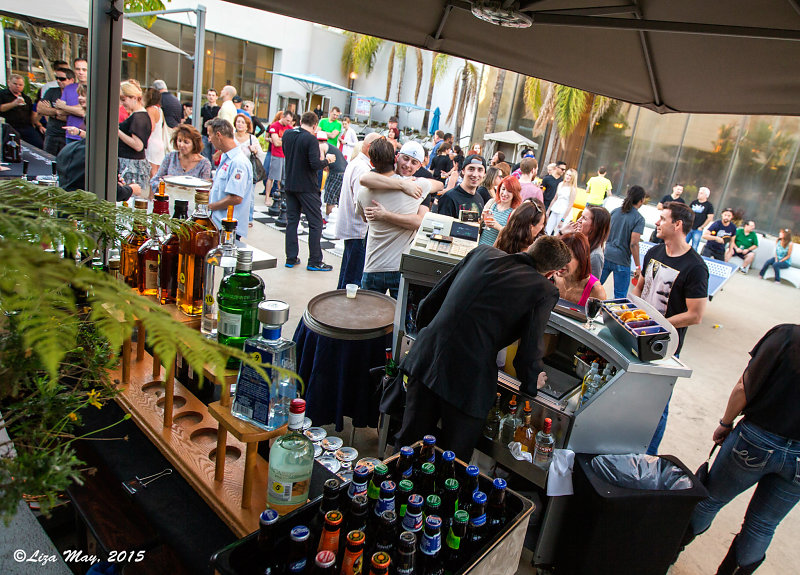 Oh, and the pool party! Which was actually an elegant Beer Tasting - and which seemed to be attended by the entire event - like a cocktail "meet and greet" - ping-pong, life-size chess, swimming, trying craft beers, sipping wine - a rare chance to hang out, catch up, and make new friends from around the world. It felt like Club Med with all your friends. No one left! The golden sun sank behind the palms, the heaters and pool lights came on, and no one left. Jordan had to call "NOVICE IN 15 MINUTES!" and still no one left. Until Louis finally stopped the music and the whole event moved to the ballroom for Opening Ceremonies.
I heard this comment several times during the event: That it was the parties and continuous series of well-planned special activities all weekend long - that made this event unique. Crammed into one weekend we had a beach party, drinks along the boardwalk, a Beer-Tasting party, Trick or Treating in the halls, a monster costume ball, a day in the Fyoo-Cha, a fantastic Scary Strictly ...
Not to mention Jack and Jills, Strictlys ...
And CRAZY social dancing that went on till 8am four nights in a row! Carlito, who is older than you, danced all night, every one of those nights, last man standing four nights in a row. Laughing, dancing, uploading videos and pictures to facebook all night long.

And food trucks! Gourmet food trucks! Ice-cream sandwiches made of giant cookies hot from the oven around a gigantic wedge of gourmet ice-cream in delectable flavors; sliders of all kinds made from Kobe beef; barbecue chicken and pork; fries, hot veggie dishes, aughghgh! A gourmand's or hungry dancer's heaven parked along the curb just outside the ballroom.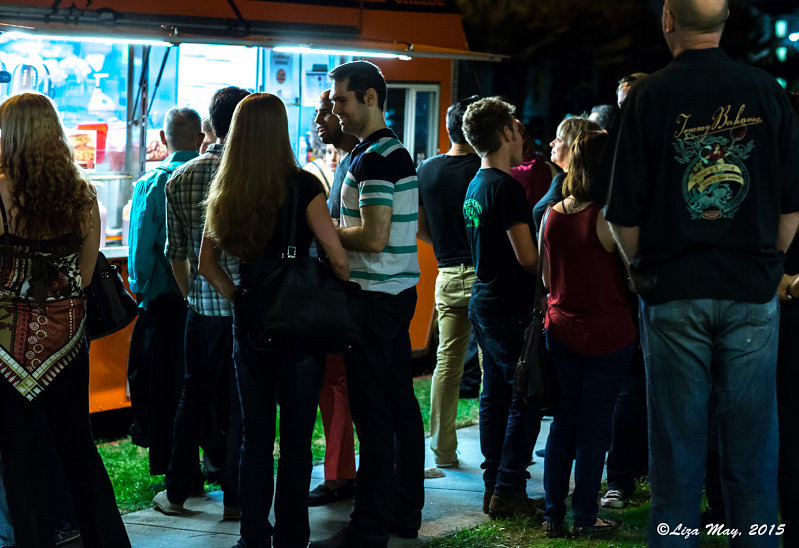 So it was great. It was a great event. It's the greatest Halloween party I've ever been to in my life.
Thank you John, and Jordan; and most of all thank you Tatiana whose brain-child it was, and who perfected every detail of the weekend with the same generosity of spirit, creativity, and workmanlike approach that she puts into her routines, and every moment she's out there entertaining us on the dance floor.
And with that I'll say goodbye to Halloween SwingThing 2015. See you next year!
Pictures (except for a very few) are not uploaded yet, but will be found here:
Tatiana, Jordan, and John will know and announce when they're all there, as will I.
I don't sell pictures to dancers, at least so far, I haven't felt right about "using" the community for personal gain, although I've been told this is a silly worry and I should charge for my work. I may change my mind in the future, but for now you will be able to download full resolution pictures for free, directly from the web site. I'll make it clear how to do that once the pictures are there.