USO 2016 Update #10 - Opening Ceremonies! Are You Watching?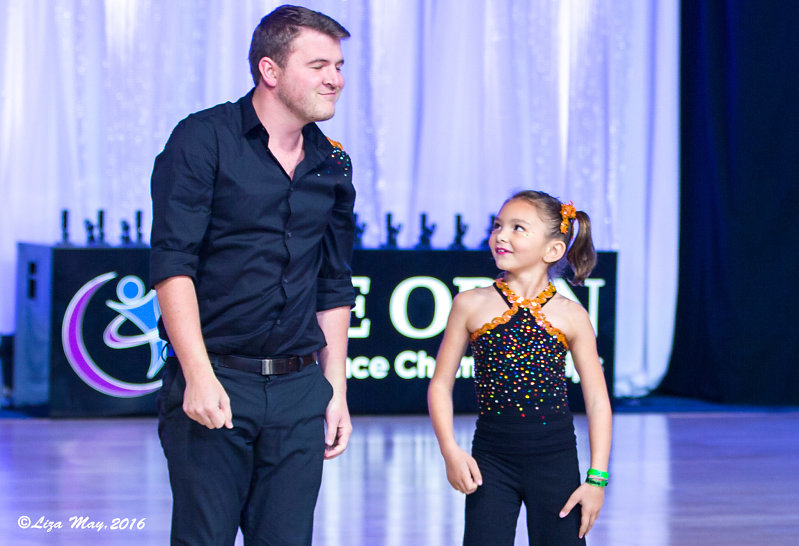 Tidal waves of dancers pouring into the lobby this morning!
OMG the level of excitement here is intense!
The line at the registration desk longer by the minute ... and look at this!
Already yesterday we have dancers from:
Afghanistan
Australia
Brazil
Canada
European Union
France
French Polynesia
Germany
Japan
Korea
New Zealand
Norway
Russia
Singapore
Sweden
United Kingdom
United States
Pro-Ams were AWESOME yesterday! I love Pro-Ams at the Open! You get to see SUCH cool choreography you'd never see otherwise; Pros from around the world; and most of all seriously talented Amateur dancers you would never see dance were it not for this division.
Pro-Am Awards last night! Here are your winners!

LEADERS
Jackson Batten (with Krystal Bravo)
Leo Lorenzo (with Blandine Iche)
Dustin Betts (with Lara Deni)
FOLLOWERS
Kaylee Bravo (with Brennar Goree)
Lizzie Batten (with Brennar)
Adriana Liggins (with Hugo Miguez)
That giant screen you see is a brand new LED SCREEN - the picture is gorgeous! You've probably noticed that the two signs that flank the stage are also new, new logo and design, also gorgeous. And new shimmering gold lights and beads on the stage itself. All beautifully done, and makes an elegant, uncluttered backdrop for pictures and video.
Yesterday I said Happy Thanksgiving to West Coast Swing dancers. I'm jumping up and down in my seat last night, cheering for these crazy great Shag routines, and realize I forgot about Shag dancers! Also Lindy dancers, Hand Dancers, and every other zillion forms of Swing. This is the US Open SWING Dance Championships, all forms of swing. My apologies! And HAPPY BELATED THANKSGIVING to ALL Swing Dancers!
Competitors' Meeting about to start. Then Strictly Prelims at 4:00 PM.
And tonight!
Opening Ceremonies at 7:00 PM!
Then Teams! Showcase! And Champion Strictly Finals!
Set your LiveStream up beforehand so you're ready to go
You can join "Online Watch Parties" on Facebook, where you can scream and cheer with everyone else watching the LiveStream - I am aware of two big watch parties but there may be more. Join them all and talk to everybody at once!
US Open Dance Championships 2016 Online Watch Party