USO 2016 Update #12 - An Apology, Scores, The Congress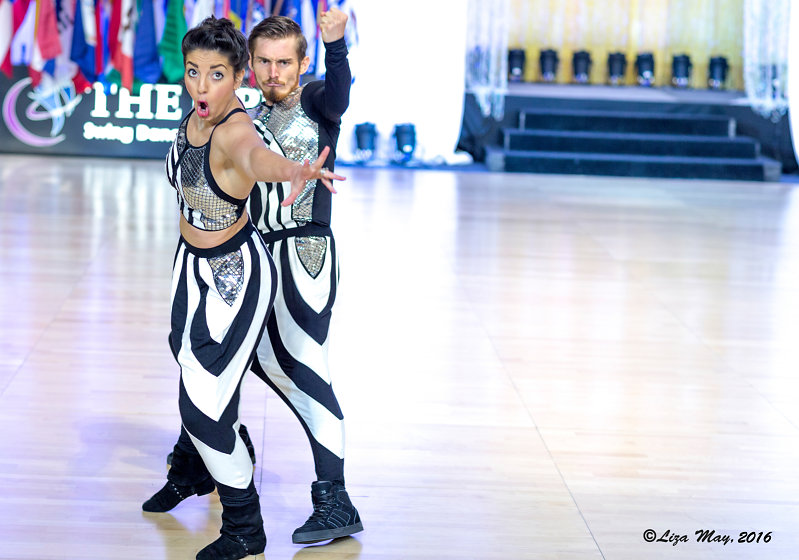 First, before I say anything else, I need to make an apology to my beautiful friend Peggy Allen.
I was trying to make a joke about a banana peel but instead just embarrassed Peggy terribly, and made her look unthoughtful, which is exactly the opposite of who she is. Peggy is gracious and kind, so thoughtful, and so loving. She's one of the most precious jewels of the community, and I adore her. Just to be clear - Peggy did not put a banana peel on the floor. All Peggy did was eat a banana, period. What I wrote was me trying to be funny but it wasn't funny at all. I am so very sorry. My sincerest apologies.

---
Awards held last night - what an amazing US Open this year!
Complete scoresheets - compiled by the AMAZING World Dance Registry scoring team - are here.
I can't recommend the online DVD enough. Seriously, it is SO worth the price to watch and study the huge, huge collection of mind-boggling routines from this year's Open. Not to mention all the Jack and Jills, Strictlys. I bought it immediately.
The Open 2016 Online DVD - 30 days (through January 1, 2017) for $39.95
The Open 2016 Online DVD - 1 year (through November 30, 2017) for $59.95
---
The first US OPEN Congress begins today, here at the hotel, and will continue through Wednesday. Benji gave us a brief description last night at Awards, saying that this is done in the Ballroom and Salsa worlds so many of you who are familiar with the Congress are happy to see that we will now have this for our community, too. I am so excited for this. On today's schedule:
5:00 Meet, Greet & Party for Staff and Guests
6:00 Opening Remarks - Phil
6:15 Opening Remarks - Benji
6:30 Yvonne Antonacci (Chief Judge)
7:00 Demery Leyva (Scorekeeper)
7:30 Question & Answers for Judges and Staff
7:30 Introduce "Next Step Forum"
8:30 Social Dancing (because it's been a whole day and we're beginning to feel desperate)
---
Amazing event! Best divisions ever in US Open history - everyone saying so, including old-timers who have been to every US Open since the first year.