WWWestie 2015 Update #5 - Full Judges' Scores Y'all!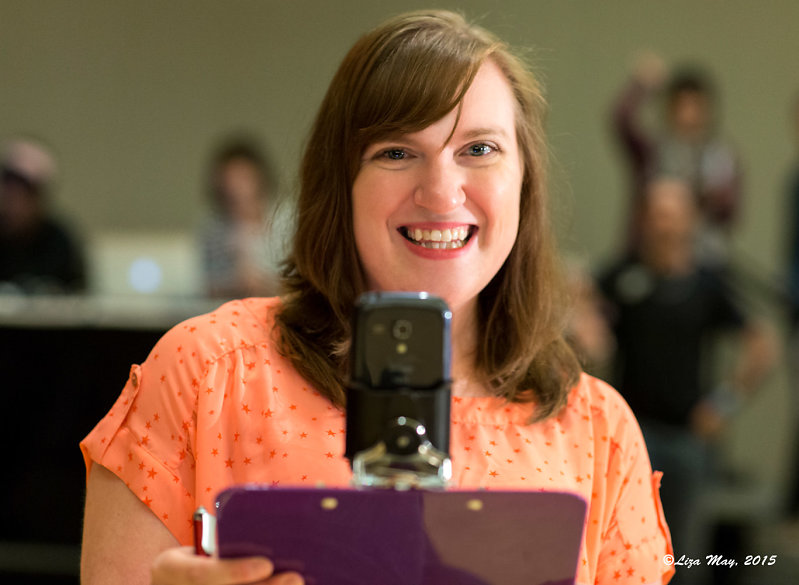 This is Stevie Blakely, our Chief Judge for the weekend. And that's her cool phone-clipboard, which she uses to communicate instantly with her husband, Matt Carter, the Scorer! He's out in the scoring room, she's in the thick of things on the floor, and she keeps him updated by the moment on every little change, who'd dancing in which heat, additions, scratches, every detail.

Scoring here was FANTASTIC. It took all of ten minutes - from the last couple in Allstar Finals to Awards were announced and the scoresheets you see below already up on the wall. Clear, easy to read, precise, accurate, and FAST! Holy cow so fast!

And ... full transparency! Fully public, everyone allowed to take pictures and Stevie herself immediately posting these scores on Facebook.

I should mention, too, that Stevie is a doll, a total angel of a person. Extremely welcoming, sweet, and helpful to me personally all weekend (getting me names of contestants which is not as easy as it sounds,) and I watched her supporting, laughing, hugging, giving love to people all weekend. Managing to be kind and human while working non-stop under great stress.
They're a great wife-and-husband team, what can I say.
So here are the final scores! (While you're looking, notice also the beautifully clear formatting. That's their work.)