WWWestie 2015 Update #6 - She Said Yes!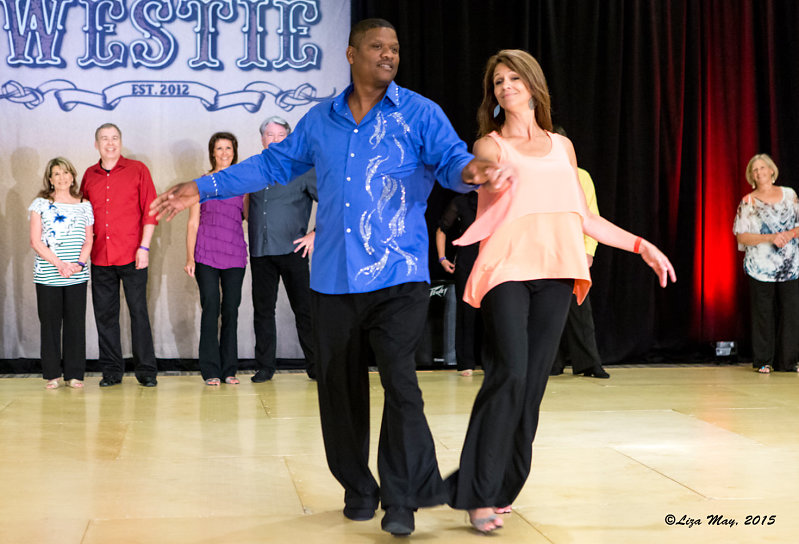 I'm still in Dallas!
Still right here in the hotel, working on all the marvelous pictures of this crazy fun event.
It's raining, first rain all week.

The outside wall of this room is glass from floor to ceiling. I'm on the top floor - the winds, rain, and black clouds are thrashing and roaring ferociously against the glass, rivulets and runnels blown sideways on the window. It's magnificent.
Wild Wild Westie was a great event! The spirit and enthusiasm here, participation in everything by everybody - it felt different! Very special, different feel than similar-sized events.
I'll write more about the feel, the vibe, impressions - more about all that later.
First I want to tell you about Saturday.
Full day of Levelled Workshops and Jack and Jill prelims. And then a beautiful, long afternoon break for ...
A July 4th POOL PARTY!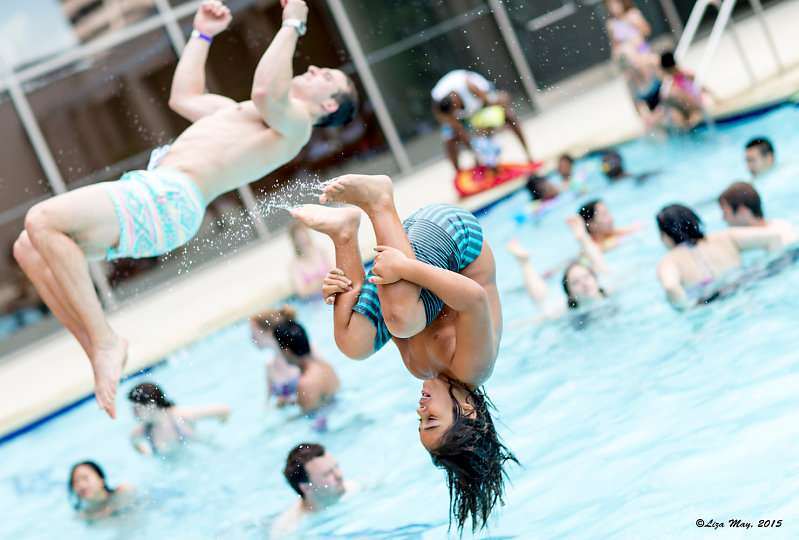 An Ice Cream Social!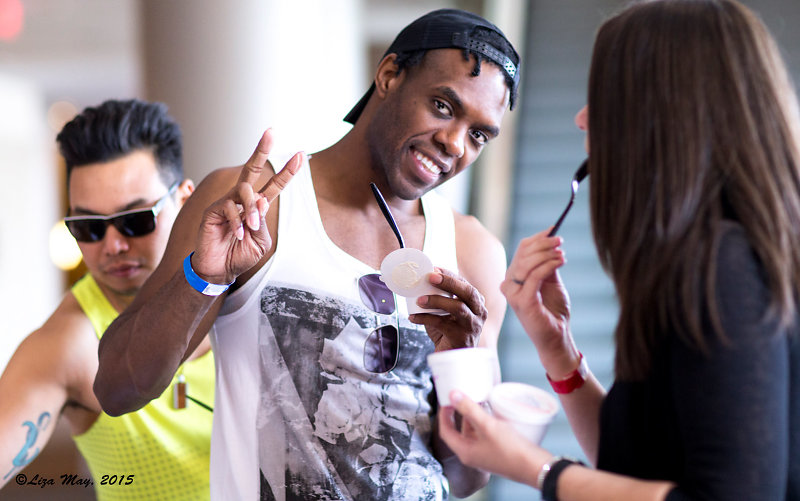 And then ... Saturday Night!
And this happened: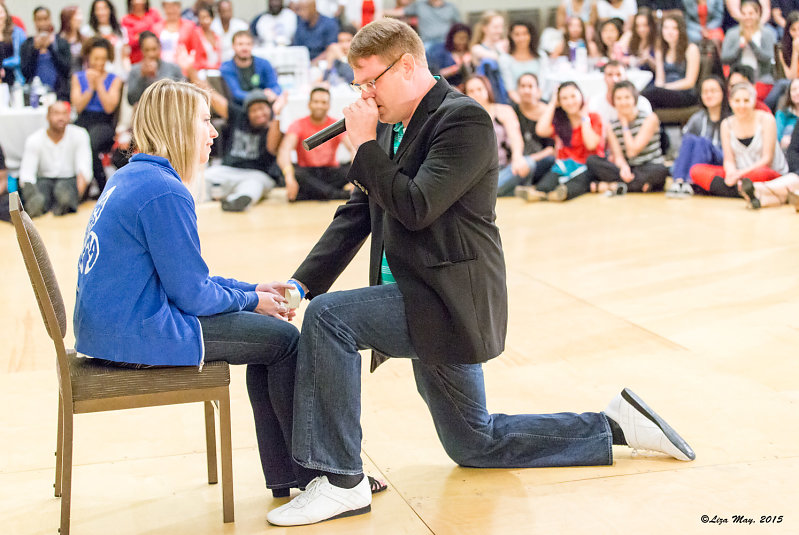 TOTAL surprise. For everyone.
Richard Reed grabbed the mic from Brandon and after two sentences telling why this event was meaningful to him personally, called Lydia Grace to the floor and then, SURPRISE!, he's down on one knee! Tears in his eyes, proposing.
I was just switching out lenses and jumped up with a start, running, tripod dangling from the camera, to try and catch pictures.
The whole ballroom gasped at once. Crying, cheering, applauding, hugging each other, crying some more.
WHAT A TOTAL SURPRISE!
WHAT A WAY TO START THE NIGHT!
We had Jack and Jill finals, upper level Jack and Jill prelims ...
And then - THE INVITATIONAL!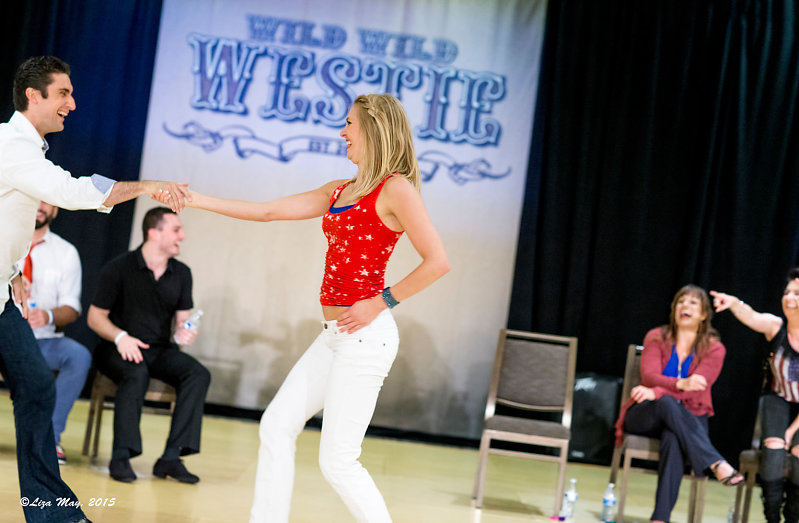 I don't what exactly it was about this Invitational but it was SO MUCH DAMN FUN! The crowd was just CRAZY screaming laughing and praise for every little thing, screaming, cheering JUBILANT with excitement and explosive joy.
It was contagious!
And had a big effect on the dancers! They had a BLAST - you could see them just having a total blast. This Invitational was SO FUNNY! Oh my gawd.
Angel and Taletha danced to "I Wanna Sex You Up" (Color Me Badd) and "Me U & The Music" (Lemar) - with Angel's big laugh and butt wiggles
- Demetre and Kellese danced to "Let's Get It On" (Marvin Gaye) and "Dynamite" (Taio Cruz) - she dropped, dipped, slid, moon-walked, thrashed her wild hair, and pulled him along by the tie
- Brent and Lisa danced to "Stuck On A Feeling" (Prince Royce) and "Superbad" (Jesse McCartney) - he crawled through her legs and got stuck
- Damon and Patty danced to "Up Down Do This All Day" (T-Pain) and "Blame It On The Stars" (Andy Grammer) - she turned a slide into a surprise fanned-splits through his legs
- JB and Malia danced to "Tonight" (John Legend) and "Sing" (Ed Sheeran) - she did a splits and he attempted to do a splits
- Ben Hooten and Debbie danced to "Na Na" (Trey Songz) and "Imma Go" (Taio Cruz) - she did crazy-head whips to "baby got me la la la"
- Ben and Jen danced to "You Can Leave Your Hat On" (Joe Cocker) and "Cheerleader" (Omi)
When these two drew each other all the other dancers threw stuff at them. Brandon asked "WHO SHUFFLED THESE CARDS?!?" (they were using huge oversized cards for draws.)
It was ingenious dancing, joyful dancing. From the first moments of tiny, silent, imperceptible creeping, and a knee "push break;" to the series of almost-disrobings with last minute changes-of-mind; Demetre's throwing Ben his hat at the chorus ("you can leave your hat on";) Ben's hilarious stupid-happy-face and side-shuffle to "do you think I'm pretty;" the mutual cheerleading; and Jen's brilliant, gorgeous, witty, hilarious ba- ... well I'd better not try to describe that one, you'll just have to go watch for yourself. The crowd went crazy just crazy.
Sometimes you're just flabbergasted. You wonder HOW DID THEY COME UP WITH THOSE IDEAS? SO FAST! FREE-FLOWING, ONE AFTER ANOTHER? WHAT FLASH OF INSPIRATION, WHAT WELL DO THEY DRAW FROM?
It's like Robin Williams in dance.

And finally, the winning couple, Michael Kielbasa and Kristen Humphrey dancing to "Twerk It Like Miley" (Brandon Beal) and "A Place With No Name" (Michael Jackson) with dips and drops, synchronized double-twerking, her wonderful "Hallelujah Struts," and that smile big and bright enough to light up a city.

Watch the whole Invitational here!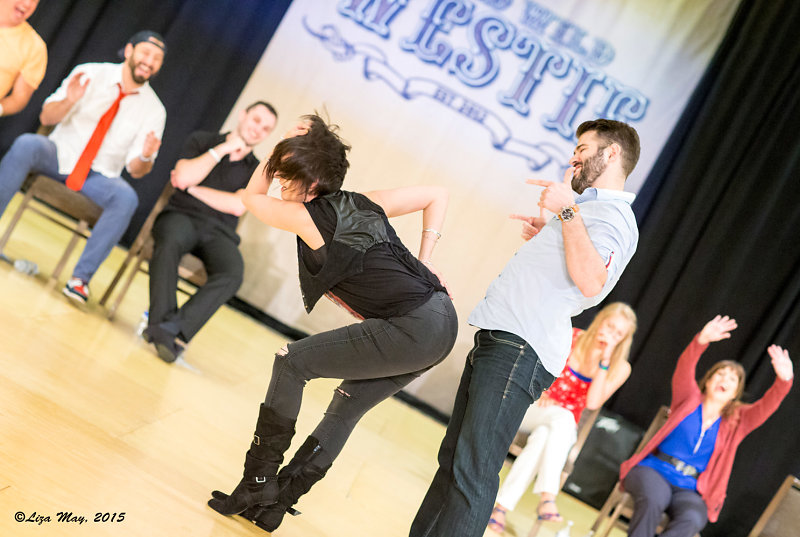 A word about workshops ...
Workshops at this event were PACKED. All weekend. Especially Levels I and II.

This is a "learning" event, having started as a workshop weekend. So the feel and emphasis is on study and improvement. Lot of college students in this community - that's partially why. They're like sponges, eager for information, ready to work.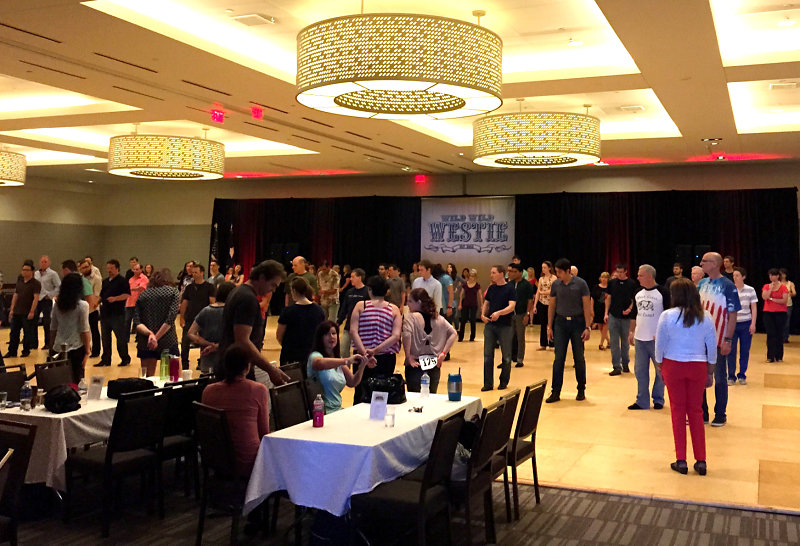 Ben and Taletha taught a Level II on Connection - leverage, compression and stretch.
Demetre and Kristen taught a Level I on Shaping - using stretch and shape to bend the slot, bodies, and moves.
Ben and Jen ran a Choreography Seminar for anyone performing or thinking about performing a routine - music choice, what judges look for, critical elements to include in any routine.
Barry and Kellese taught a Level III on how to "read" a drop or trick or dip - and how to pull off a drop or trick.
JB and Monica taught a Level I on jazzing up your whips.
Demetre and Kristen taught a Level II on creativity, adding texture and surprise on the fly.
Michael and Malia taught a Level III workshop on Musicality.
And Tommy Brodie and Anyssa Olivares ran two "fun" workshops for brand new dancers, 6 months or less.
Sunday morning Critique Sessions. Ben and Taletha Level I, Michael and Malia Level II, Ben and Jen Level III. Observation and feedback on each participants' strengths and weaknesses. (It's as informative to hear a smart critique of the other fellow's dancing as it is your own.)
Saturday night ended with a "Reverse Happy Hour" 11 - 1am, parties, parties, parties, and all-night dancing.
Music here was great all weekend - more about music, the "feel" of the weekend, and the great hotel - later.
It's stopped raining! The orange sun is setting outside my window! Stripes of pink, purple, and yellow and the lights of Dallas just beginning to twinkle below.
It's beautiful!